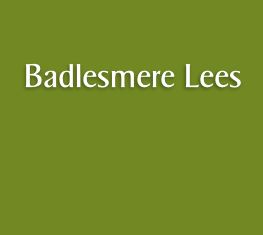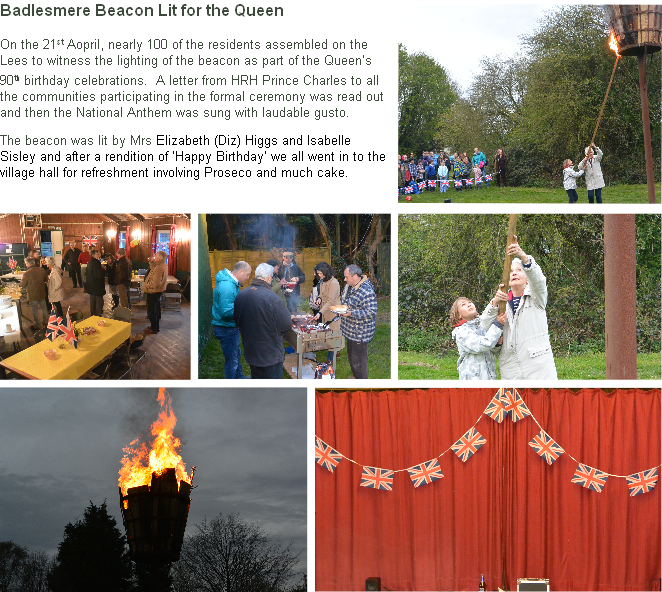 Badlesmere Beacon lit for the Queen
On the 21st April 2016, nearly 100 of the residents assembled on the Lees to witness the lighting of the beacon as part of the Queen's 90th birthday celebrations. A letter from HRH Prince Charles, written to all the 1000 or so communities participating in the official beacon lighting celebrations, was read out and and then the national anthem was sung with much gusto,
The beacon was lit by Mrs Elizabeth (Diz) Higgs and Isabelle Sisley. After a rendition of 'Happy Birthday' we all went into the village hall to toast her Majesty and devour much cake.